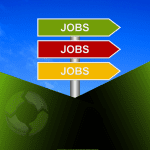 Job Detail
Job ID 37090

Career Level Manager

Experience Fresh

Industry Development

Qualifications Certificate
Job Description
Job Summary
Reporting to the IT Clinical PMO manager. The Clinical Information Technology Project Manager – Intermediate will champion, establish, and reinforce Project Management Industry best practices focused on proposal & business case development, requirements gathering, schedule development, oversight & status updates, and related project management practices through the lifecycle with the goal of furthering the missions of the University of Texas Health Science Center at San Antonio.
Job Duties
1. Implement and reinforce project management methodologies and tools across multi-functional IT teams, internal stakeholders, and external vendors.
2. Oversees and assists with strategic plan, monitoring and adapting based on institutional portfolio, program, or project needs.
3. Review project proposals, define business cases, scope & level of effort, identify goals & objectives, determine capital & support costs, outline risks, assumptions & constraints, verify priorities, identify deliverables, create project plans, and set timelines.
4. Adhere to The University of Texas Health Science Center at San Antonio standard operating policies & procedures such as Information Security vendor Person of Interest (POI) process, Request for Proposal (RFPs) processes and other processes.
5. Use off-the-shelf project management tools to track project performance and schedule adherence.
6. Organize and lead project meetings with assigned resources, stakeholders, and vendors to discuss project goals and track progress through the project lifecycle.
7. Document current and future technical workflows as well as end-user workflows with the objective of capturing a summary overview, listing all relevant steps, and identifying potential gaps while offering recommendations to support institutional improvements.
8. Hands-on-assistance with ancillary system configurations and validation rounds when necessary.
9. Apply change control management techniques as part of project work or when necessary to meet project scope variations.
10. Summarize and present clear and concise progress updates, findings, or recommendations using verbal, and written communication techniques.
11. Document, analyze and apply lessons learned from one project to the next improving and refining each iteration as a repeatable process.
12. Provide support and guidance to cross-functional teams including application teams, training team, less experienced project members and vendor resources.
13. Stay informed about Healthcare-IT and Project Management Institute industry trends, technologies, and best practices applicable UTH's organizational objectives.
14. Performs other duties as assigned.
Education
Bachelor's Degree in a scientific, technical, healthcare informatics, or mathematics field is required. Four (4) years of comparable healthcare experience may be substituted for a degree.
Experience
Minimum of three (3) years of experience in project management in a Healthcare or related setting working with Epic, leading industry Electronic Health Records (I.e., Cerner, McKesson, Meditech) or ancillary clinical systems.
Hands on experience with project management off-the-shelf tools (Microsoft – Project, Excel, Word, PowerPoint, SharePoint, Teams, and other tools) and with data visualization tools (Excel, PowerBI, Tableau and others).
General supervisory experience and aptitude for applying analytical thinking, problem-solving skills, and the ability to predict clinical, business, or technical challenges and looks to proactively head-off obstacles.
Preferred:
Epic EMR experience preferred.
Epic integration experience preferred.
Additional Licenses and Certifications
Project Management Professional (PMP) Certification from an accredited institution is preferred.
Benefits Overview
UT Health San Antonio offers an excellent benefits package for its employees. Employees who work at least 20 hours a week, with an appointment of at least 4.5 months, are eligible for benefits.
Medical- UT SELECT Medical insurance is offered free for employees and administered by Blue Cross and Blue Shield of Texas. Family members can be added to the plan through payroll deduction. Employees and their dependents can also receive discounted copays and coinsurance when using UT Health Physicians, a network of 800 premier physicians including more than 100 specialists.
Dental – Three dental insurance plan options are available for employees and their families through Delta Dental Insurance Company, two PPOs and one dental HMO plan. Both PPO plans allow employees to choose any licensed dentist.
Vision- Fully insured Vision Care benefits are offered by Superior Vision Services. Two vision plan options that offer either standard or enhanced vision benefits. Life Employees receive $40,000 of group term life insurance and $40,000 of basic accidental death and dismemberment insurance for free, with options to purchase additional employee and dependent coverage for both at group rates.
Retirement- Employees are eligible for either the Teacher Retirement System (TRS) or the Optional Retirement Plan (ORP). TRS is a defined benefit retirement plan which UT Health matches employee contributions. ORP is for eligible faculty staff employees. Voluntary retirement programs are also available to invest before- or after-tax dollars with the choice of five quality retirement plan providers.
Time Off- A generous leave program offers multiple paid leave options:
Front-loaded Paid Time Off: 128 to 208 hours (16 to 26 days) of Paid Time Off based on years of service, given at the start of each fiscal year. PTO may be prorated in year one based on date of hire.
Extended Illness Bank: 8 hours (1 day) accrued per month which can be used for illness or injury after one day of Paid Time Off is taken.
Paid Family Leave: Up to 240 hours (6 weeks) to care for a spouse, child, or parent after 6 months of consecutive employment.
Holidays: 12 set paid holidays each year plus three floating holidays, which can be used anytime during the fiscal year.
FSAs- Employees can enroll in flexible spending accounts (FSAs) to set aside money from earnings before taxes for qualifying dependent day care expenses or out-of-pocket health care expenses.
Discounts- Employees enjoy a range of discounts on services, tickets, and gym membership.
UT Health San Antonio is an equal employment opportunity and affirmative action employer. It is our policy to promote and ensure equal employment opportunity for all individuals without regard to race, color, religion, sex, gender identity, national origin, age, sexual orientation, disability, or veteran status.
Other jobs you may like
Montgomery County, MD Government, 20902