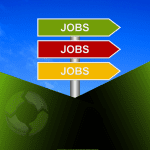 Job Detail
Job ID 37169

Career Level Manager

Experience Fresh

Industry Development

Qualifications Certificate
Job Description
CONTINUING EDUCATION COORDINATOR
Department:
REHABILITATION MEDICINE
Job Location:
Seattle – Other
Closing Info:
Closes On 11/13/2023
Salary:
$5653 – $8473 per month
Benefits:
As a UW employee, you will enjoy generous benefits and work/life programs.
As a UW employee, you have a unique opportunity to change lives on our campuses, in our state and around the world. UW employees offer their boundless energy, creative problem-solving skills and dedication to build stronger minds and a healthier world.
UW faculty and staff also enjoy outstanding benefits, professional growth opportunities and unique resources in an environment noted for diversity, intellectual excitement, artistic pursuits and natural beauty.
The Center for Continuing Education in Rehabilitation (CCER) is dedicated to promoting access and inclusion for people with disabilities through education, collaboration, and connection to resources. CCER is a part of the Department of Rehabilitation Medicine at the University of Washington and provides a wide range of education, consulting, event management, and networking support services to customers such as public sector VR and other state agencies, community-based organizations, businesses, governments, and people with disabilities. The Northwest ADA Center (NWADAC) federal grant is a program within CCER which provides information, training, and technical assistance (TA) on the Americans with Disabilities Act (ADA) to all constituencies within Region 10 (Alaska, Idaho, Oregon, and Washington State).
CCER is currently recruiting for a full-time Continuing Education Coordinator. This position takes a primary role in coordinating the Northwest ADA Center TA Helpline and the NWADAC education program. This includes answering the helpline, providing training, developing, and implementing curriculum, providing support, and evaluation of project and project outcomes and building/maintaining partnerships. This position is the Training and Information Specialist of the NWADAC and reports directly to the Assistant Director of the NWADAC. This position is responsible for coordinating and maintaining the NWADAC social media and web presence; and hosting/supporting webinars and other education events including technical support as necessary.
RESPONSIBILITIES:
Northwest ADA Center's (NWADAC) Technical Assistance Helpline and Training:
As the Technical Assistance (TA) Responder, this position is responsible for providing technical assistance in complex cases, continuing education, and technical consultation services related all titles of the of the Americans with Disabilities Act (ADA) including compliance of facility and public rights-of-way with accessibility provisions of the ADA and other related federal and state requirements for professionals, businesses, state and local government agencies and consumers for a four state region (Region 10 – Washington, Alaska, Idaho and Oregon). Provide technical assistance and training on employment provisions, healthcare access, and inclusion of people with disabilities under the ADA and other related federal and state/local statutes. Technical assistance and continuing education may occur by telephone (toll-free 1-800-949-4232), email, social media platforms, website, face-to-face, or via remote technology. Liaise with architects, engineers, building officials and others requiring specialized knowledge of accessibility related standards and state building codes and transportation regulations. Collaborate with the ADA National Network as requested/needed. May assist with training new and existing NWADAC staff and grant partners in support of the NWADAC Technical Assistance Helpline program as needed. Support, manage, and monitor the helpline (toll-free), provide technical assistance and research as necessary to respond to consumer's requests, concerns, and questions. As many as 10 or more ADA questions may make up a single TA shift, and the responder is expected to reply to each question within two business days, resolving routine ADA questions as well as novel and complex questions providing accurate, current relevant information from credible sources, and maintaining the standards of the NWADA, which include refraining from advocacy and activism in TA interactions. Maintain the Outcome Management System (OMS) entries on a consistent basis. Helpline hours are from 8:30 am – 4:30 pm Monday through Friday. (40%)
As a Trainer, this position must conduct, design, implement, and evaluate accessible, inclusive, in-person and virtual live trainings to groups of all sizes, ages, and levels of ADA familiarity, including people with disabilities, general public, attorneys, consumer advocates, etc. on all titles of the ADA within the Region 10. They must be comfortable and able to create recorded presentations, training materials, and learners' tools (e.g. Zoom recordings, MS PowerPoints, handouts, posters, quizzes, etc.). They coordinate training requests, develop/initiate training proposal/scope of work including identifying topics, scheduling of training events, developing related curricula/evaluations, identifying and selecting speakers/presenters, presenting, monitoring/supporting pre-recorded and live webinar presentations and providing administrative reports on outcomes and build and maintain partnerships with stakeholders. It is the trainer's responsibility to develop training opportunities in the region. Assist with providing onsite accessibility assessments of building and review of website accessibility. (30%)
As a Product Developer, this position will identify topics, research content, and design, develop, produce, update, and evaluate accessible technical assistance documents (i.e., fact sheets or guidance sheets, toolkits, videos, podcasts), web content, training resources and curriculum for the NWADAC Grant. Assist with writing and submitting requests for program training and research. Assist in designing marketing materials using programs such as Adobe InDesign, Photoshop and may assist in research activities and information dissemination. (10%)
Assist with planning and implementation of the NWADAC education program and communities of practice including identifying, selecting webinar topics, scheduling of events, developing related curricula/evaluations, identifying and selecting speakers/presenters, presenting, monitoring/supporting pre-recorded and live webinar presentations and providing administrative reports on outcomes. (5%)
As directed, serve as Region 10 representative on the OMS Leadership Committee and OMS Workgroup for the ADA National Network, and coordinate quarterly phone surveys for technical assistance OMS project. Develop, collect, and distribute quarterly Google Analytics from NWADAC website and update system to OMS for the ADA National Network Knowledge Translation Center reports. (5%)
Represents the NWADAC and CCER on a community- and region- wide basis. May be called upon to do public awareness representation by equipping and staffing a booth or table at conferences and other in-person and virtual events. This can involve providing TA service, set up and take down of materials, data-entry, and may be performed independently or with co-workers. (2%)
As directed, investigate opportunities for funding and project development including the establishment of collaborations/partnerships for such activities. (2%)
As directed, assist in the compilation and writing of grant progress reports. (2%)
Collaborate with all staff at CCER to develop and conduct training programs and provide assistance to self-directed work teams addressing NWADAC and CCER activities. Collaborate with CCER-wide projects (Vocational Rehabilitation, Accessible Design and Innovative Inclusion, etc.) in cross-function teams to support synergy across programs for sustainability such as developing curriculum for online learning. (2%)
Continually update skills and knowledge by attending appropriate academic and continuing education programs. Keep informed of major trends in the ADA and the field of rehabilitation, participating in professional organization and reading professional journals. (2%)
MINIMUM REQUIREMENTS:
Masters of Arts in rehabilitation counseling, disability studies, or related fields such as human services, sociology, psychology, or education; or equivalent experience.
Equivalent education/experience will substitute for all minimum qualifications except when there are legal requirements, such as a license/certification/registration.
ADDITIONAL REQUIREMENTS:
1 year or more work experience with:

Ability to work independently, as well as in a team setting
Ability to manage multi-phase projects from inception to completion
Ability to build consensus among team members
Ability to travel in-state, regionally, nationally on a regularly/ongoing basis
Strong interpersonal and communication skills including written communication
Strong organizational and problem-solving skills
Strong office software computer literacy
Strong commitment to customer service and promoting access and inclusion for people with disabilities through education, collaboration, and connection to services and the CCER mission
Experience in development of curriculum materials and training syllabi
Experience in training, both face-to-face and virtually
Learn and use new technology and methods to meet CCER's quality standards.
DESIRED:
1 year or more professional experience providing technical assistance, presentations, and/or consultation on the ADA
1 year or more professional experience in disability accommodation or vocational rehabilitation
Certified ADA Coordinator membership
Ability to communicate effectively (both oral and writing) and strong skills in customer service, conflict management, public speaking, intervention, creative problem solving, time management with an emphasis on teamwork, partnership, and results. Ability to spontaneously make decisions, recommendations, and judgements to respond to and resolve Technical Assistance (TA) contacts both internal and external) in a professional, respectful, timely, informative, impartial, and confidential manner, given that some TA interactions may involve some highly sensitive information, emotionally charged language, and contacts in a state of distress or crisis.
The responder must work independently, take initiative, manage time, perform research, organize information for efficient access, and enter data to resolve all incoming ADA questions on their assigned day(s).
Expertise in Assistive Technology and use of multi-media platform
Strong knowledge and skills working with web-based education platforms and learning management systems (e.g. Canvas, Zoom, MS Teams, etc.)
Knowledge of accessibility requirements and best practices for both in-person and virtual environments
Familiarity with disability competency, including disability language and etiquette
Knowledge of intersectionality, disability justice, and racial diversity and equity strategies
Interpersonal communication skills (e.g. de-escalation, emotional intelligence, Motivational Interviewing, etc.)
Application Process:

The application process for UW positions may include completion of a variety of online assessments to obtain additional information that will be used in the evaluation process. These assessments may include Work Authorization, Cover Letter and/or others. Any assessments that you need to complete will appear on your screen as soon as you select "Apply to this position". Once you begin an assessment, it must be completed at that time; if you do not complete the assessment you will be prompted to do so the next time you access your "My Jobs" page. If you select to take it later, it will appear on your "My Jobs" page to take when you are ready.
Please note that your application will not be reviewed, and you will not be considered for this position until all required assessments have been completed.


Committed to attracting and retaining a diverse staff, the University of Washington will honor your experiences, perspectives and unique identity. Together, our community strives to create and maintain working and learning environments that are inclusive, equitable and welcoming.
The University of Washington is an affirmative action and equal opportunity employer. All qualified applicants will receive consideration for employment without regard to race, color, religion, sex, sexual orientation, gender identity, gender expression, national origin, age, protected veteran or disabled status, or genetic information.
To request disability accommodation in the application process, contact the Disability Services Office at 206-543-6450 or dso@uw.edu.
Applicants considered for this position will be required to disclose if they are the subject of any substantiated findings or current investigations related to sexual misconduct at their current employment and past employment. Disclosure is required under Washington state law.
Other jobs you may like
Montgomery County, MD Government, 20902