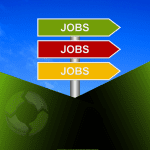 Job Detail
Job ID 37101

Career Level Manager

Experience Fresh

Industry Development

Qualifications Certificate
Job Description
About Rivian:
Rivian is on a mission to keep the world adventurous forever. This goes for the emissions-free Electric Adventure Vehicles we build, and the curious, courageous souls we seek to attract.

As a company, we constantly challenge what's possible, never simply accepting what has always been done. We reframe old problems, seek new solutions and operate comfortably in areas that are unknown. Our backgrounds are diverse, but our team shares a love of the outdoors and a desire to protect it for future generations.
Role Summary:
Rivian is seeking a Lead Supply Chain Risk Manager (SCRM) capable of identifying, root causing, and problem-solving critical supply chain disruptions. The Sr. SCRM will act as the tactical first responder, deployed as boots on the ground to assess supplier related risks; performing quality audits and working problem statements through the 8D process. The appropriate candidate will have exceptional program management skills and must me proficient in documenting open issues, working through open issues with internal and external cross functional teams, and building detailed GANNT charts with assigned champions for accountability. Lastly, this role will provide status to internal and external executives up to C Suite and thus requires meticulously accurate details driven by data.
Responsibilities:
Performing onsite assessments and quality audits at supplier locations to determine and document issues and risks contributing to failure conditions
Use of 8D process for identified and solving problem statements
Leads cross-functional meetings with internal stakeholders to tactically work open issues lists through assigned champions, documenting minutes and assigning tasks
Daily executive summary reporting and ad-hoc presentation creation
GANNT chart development against all major problem statements
Development of KPIs and standardized toolsets
Establishes and maintains strict professional relationship with suppliers under pressure condition
Qualifications:
Bachelors Degree in Mechanical Engineering, Industrial Engineering, Supply Chain or similar field
10+ years' experience in automotive
8D experience
Program management experience developing timelines, GANNT charts, open issues lists, root cause analysis
Understanding of Lean manufacturing and Sig Sigma principals
Wide range of manufacturing and operations experience
Ability to work cross functionally on complex technical problems under high pressure
Expert level proficiency in Microsoft office suite with excel and projects experience
Expert level proficiency in Smartsheets
Expert level KPI development, data collection and status reporting
Ability to travel 50-75%
Company Statements:
Equal Opportunity
Rivian is an equal opportunity employer and complies with all applicable federal, state, and local fair employment practices laws. All qualified applicants will receive consideration for employment without regard to race, color, religion, national origin, ancestry, sex, sexual orientation, gender, gender expression, gender identity, genetic information or characteristics, physical or mental disability, marital/domestic partner status, age, military/veteran status, medical condition, or any other characteristic protected by law.

Rivian is committed to ensuring that our hiring process is accessible for persons with disabilities. If you have a disability or limitation, such as those covered by the Americans with Disabilities Act, that requires accommodations to assist you in the search and application process, please email us at candidateaccommodations@rivian.com.
Candidate Data Privacy
Rivian may collect, use and disclose your personal information or personal data (within the meaning of the applicable data protection laws) when you apply for employment and/or participate in our recruitment processes ("Candidate Personal Data"). This data includes contact, demographic, communications, educational, professional, employment, social media/website, network/device, recruiting system usage/interaction, security and preference information. Rivian may use your Candidate Personal Data for the purposes of (i) tracking interactions with our recruiting system; (ii) carrying out, analyzing and improving our application and recruitment process, including assessing you and your application and conducting employment, background and reference checks; (iii) establishing an employment relationship or entering into an employment contract with you; (iv) complying with our legal, regulatory and corporate governance obligations; (v) recordkeeping; (vi) ensuring network and information security and preventing fraud; and (vii) as otherwise required or permitted by applicable law.

Rivian may share your Candidate Personal Data with (i) internal personnel who have a need to know such information in order to perform their duties, including individuals on our People Team, Finance, Legal, and the team(s) with the position(s) for which you are applying; (ii) Rivian affiliates; and (iii) Rivian's service providers, including providers of background checks, staffing services, and cloud services.

Rivian may transfer or store internationally your Candidate Personal Data, including to or in the United States, Canada, the United Kingdom, and the European Union and in the cloud, and this data may be subject to the laws and accessible to the courts, law enforcement and national security authorities of such jurisdictions.

Please note that we are currently not accepting applications from third party application services.
Other jobs you may like
Montgomery County, MD Government, 20902