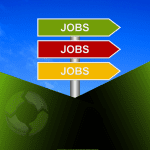 Job Detail
Job ID 37116

Career Level Manager

Experience Fresh

Industry Development

Qualifications Certificate
Job Description
MORI Associates is seeking a Project Manager for the Kennedy Space Center Customer Engagement Office in support of the NASA Enterprise Multimedia and Integrated Technical Services (eMITS) contract. eMITS is an enterprise-level contract providing IT management, multimedia, and communication services for NASA's Office of the Chief Information Officer (OCIO) and Office of Communications (OCOMM). From photographing rocket launches and recoveries, to producing NASA TV segments, to information technology management, eMITS is the primary integrator of services for NASA IT and provides NASA's communication to the outside world. Come join us in support of NASA's mission to investigate the unknown in air and space and inspires the world through discovery.
JOB DESCRIPTION / FUNCTIONAL RESPONSIBILITIES:
Orchestration of projects through customer outreach and data requests. Ability to effectively integrate diverse inputs across a vast array of technologies and COTS software products. Works efficiently to meet aggressive deadlines and maintain project momentum. Skilled in Microsoft Project and Integrated scheduling. Expert in Microsoft Excel able to maintain complex workbooks
EDUCATION AND PREVIOUS WORK REQUIREMENTS:
Qualifying candidates will be well versed in Microsoft Project and Excel, experienced in a fast-paced environment with short and long term milestones, able to work proficiently with minimal to no direct supervision, and able to communicate effectively to technical and non-technical customers via electronic means and in-person meetings.
EXPERIENCE/COMPETENCIES/SKILLS:
Must possess excellent written and verbal communication skills.
Able to manage large amounts of data collected from a wide variety of sources and customers.
Proficient in the utilization of Microsoft Teams, SharePoint and other software used by the Agency
Minimum Requirements:
2 years Microsoft Project experience
2 years performing as a Project Manager on complex and long-term projects.
2 years Microsoft Excel experience
Preferred Qualifications: PMP
Other jobs you may like
Montgomery County, MD Government, 20902