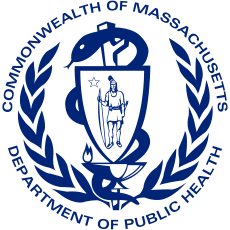 Job Detail
Job ID 26018

Offered Salary 1000

Experience 4 Years

Industry Management

Qualifications Degree Bachelor
Job Description
 Massachusetts Department of Public Health
Unique and exciting opportunity for an experienced program coordinator who thrives in a rapidly growing and highly collaborative environment
To view the complete description and apply, go to:  https://massanf.taleo.net/careersection/ex/jobdetail.ftl?job=230002D7&tz=GMT05%3A00&tzname=America%2FNew_York
Please note that preference is given to applications received within the first 14 days of posting, please consider applying by Thursday March 16th, 2023.
Job Title: Regional Program Coordinator III – Eastern Massachusetts
Office of Problem Gambling Services
The Department of Public Health's (DPH) Office of Problem Gambling Services (OPGS) is seeking a mission-driven project manager who understands and values a community-centered approach to program planning, development, and implementation that will serve the communities and programs in the eastern region of the state. The central focus of this work is to nurture, enhance, collaborate, and sustain strong relationships with community partners. The community's input is the foundation that informs and continually improves programming and OPGS' efforts to mitigate the harms associated with problem gambling.
Using a community-driven approach that focuses on health and racial equity, the Regional Program Coordinator will work to advance and expand new and existing OPGS programming by fostering, enhancing, and sustaining strong relationships with community partners. The Coordinator will support DPH-funded community-based organizations in the development and implementation of community programs; improvement and deployment of resources; and assisting with organizational infrastructure and capacity building.
Prior experience implementing equity-driven community engagement planning and programming is preferred. This is a unique and exciting opportunity for an experienced program coordinator who thrives in a rapidly growing and highly collaborative environment.
Essentials for Success:
Expertise, commitment and ability to work with community-based organizations across Eastern Massachusetts to address and anticipate emerging needs and challenges
Representative and authentic community connections with a knowledge of community resources
Commitment and ability to apply a racial and health equity lens to inform all aspects of programming
Maintains regular contact with regional sites to assess barriers, needs and progress towards achieving program goals.
Aptitude for working in a fast-paced environment that has a high level of scrutiny
Experience with quality improvement
Experience in project management
Passion for community engagement and communications
To learn more about this important work please visit: https://www.mass.gov/orgs/office-of-problem-gambling-services