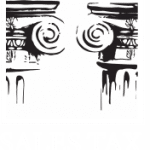 Overview
Founded Date January 1, 1900

Sectors Program Management

Posted Jobs 0
Company Description
Our Purpose:  
We demystify the complexities of sales tax to empower individuals and companies 
to understand and manage their risks and responsibilities.  
We educate, consult, and advocate to shine a light on the importance of sales tax compliance in business health and to elevate the profile, influence, and value of sales tax professionals.  
We are committed to social justice and equity, respecting the differences and similarities of all.  
Our Values: 
We are committed to creating a culture that values expertise, integrity, curiosity and growth, respect, kindness, devotion, well-being, respect, and kindness.