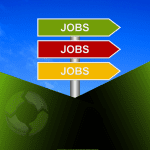 Job Detail
Job ID 37073

Career Level Manager

Experience Fresh

Industry Development

Qualifications Certificate
Job Description
Job Description Summary
We are seeking a Nashville based Business Analyst to join our Private Client IT Program Management team in Global Technology & Operations.
Team/Group Description
The Private Client Program Management team works closely with the Private Client group to enable strategic change through technology. The team manages a collection of related Private Client projects, as well as business as usual efforts, which involve most of the applications used by the PC Sales, Servicing, Compliance and Marketing teams, as well as the Wealth Management and Investment Policy groups.
Role Description
While the role is in Private Client Technology, it is not a technical position. Private Client Business Analysts collaborate with a variety of teams across the firm to understand business needs and identify how technology can meet those needs through the design and implementation of efficient processes and tools. BA's work with Business Sponsors and Stakeholders to understand the business problem we are solving for and the intended outcome. They strategize on the approach, collaborate on requirements definition and partner with the Development and Quality Assurance teams to architect and implement a solution.
Applications and business or enterprise functions the role supports
The role supports Private Client and involves building new and/or enhancing existing reports for multiple platforms. While the team is responsible for many applications used by Private Client (i.e.- BPM transaction management, digital and reporting platforms, etc.), this role is responsible for the reporting initiatives impacting the PC Website, PC Mobile App, Subscriptions and Client Notifications.
Key job responsibilities include, but are not limited to
Work with PC Servicing & Operations to gather and define requirements and collaborate with development teams on design and implementation
Conducting meetings, gathering critical information and producing organized, detail-oriented meeting notes, documentation and requirements
Structuring ambiguous business problems and recommending concrete solutions using process design and supporting technologies
Performing in-depth requirement analysis
Communicating the results of your efforts in a clear and concise manner
Working closely with business parties to define requirements
Collaborate with development teams on interface design and implementation
Ensuring solutions meet business needs and requirements
Creation of test cases
Performing user acceptance testing
Serving as liaison between the business and technology
Monitoring deliverables and ensuring timely completion of assigned tasks
What makes this role unique or interesting
(if applicable)?
This role involves working closely with the Private Client Business (specifically PC Sales & Servicing) and Operations to design new and enhance existing client reports. The candidate will work on reporting across multiple platforms including our mobile app and website.
Professional development value of this role
(i.e., what learning and professional growth does the role offer the candidate?)
Within this role the individual will be exposed to many areas of the Private Client business and technology, therefore expanding their knowledge of these departments. With this knowledge they can determine if they would like to explore other areas.
Job Qualifications
(The ideal candidate should have the following)
Qualifications, Experience, Education
Bachelor's degree and at least 3 years' business analyst experience, preferably in reporting
Experience working in an agile environment leveraging agile methodologies preferred
Understanding of the financial services industry, including market knowledge across equities, fixed income, multi-asset, and/or alternative strategies, including hedge funds, private equity, and real estate, a plus!
Skills
Excellent planning, organizational and time management skills
Strong and concise communication skills (written, verbal and presentation)
Ability to structure ambiguous business problems and partner with IT to recommend technology solutions
Exceptional analytical and conceptual thinking skills
Excellent documentation skills
Skilled in building and managing relationships with key stakeholders and business partners
Client focused with a strong sense of ownership and follow-through
Highly motivated with the ability to work effectively independently and within a team
Extremely detail-oriented and deadline driven with proven ability to multi-task across projects
Propensity to learn new areas of the business, processes and applications quickly
Competency in Microsoft applications including Word, Excel and Outlook.
Special Knowledge
(if applicable)
Exposure to client reporting analysis and implementation a plus.
Agile experience preferred.
Nashville, Tennessee
Other jobs you may like
Montgomery County, MD Government, 20902