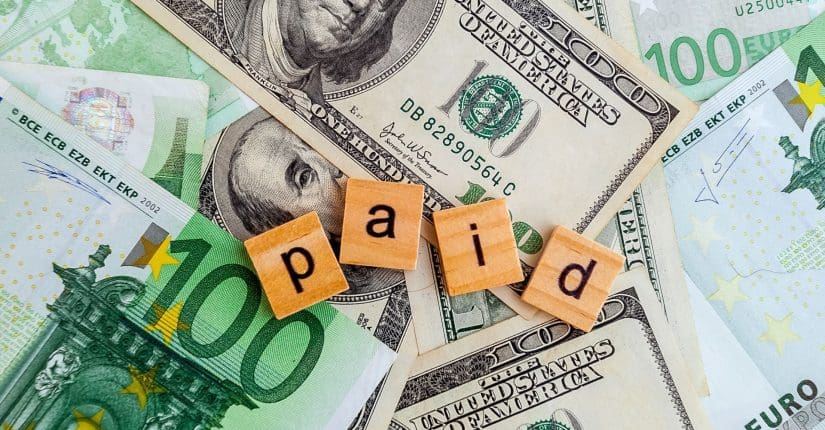 Highest-Paying Project Manager Jobs or Roles
Interested in finding out about the highest-paying project manager jobs? Companies worldwide are willing to pay top dollar for experienced project managers to help them streamline operations and achieve their goals. Why? Project managers ensure that projects, small and large, simple and complex, are successfully planned, executed, and monitored—and that they're completed on time, within budget, and to the required standards. Here's more about the highest-paying project manager jobs. 
That's not all; there's more to the value project managers bring and why they're in such high demand. 
Why are project managers in high demand?
Project managers bring significant value to the table, and their highly sought-after knowledge and skill sets are in high demand in today's job market for three key reasons. 
1) Businesses are increasingly complex and globalized, which requires coordination and management of resources from different locations. 
2) Businesses are also under pressure to do more with less, and project managers are experts at planning and executing initiatives efficiently and within budget. 
3) Finally, as the workforce becomes more diverse and digital, there is a need for project managers who can navigate these changes and lead teams successfully. In sum, project managers are in high demand because they have the skills and experience to tackle the challenges that businesses face today. 
Their skills and expertise are not just gained through on-the-job experience; it's also the result of comprehensive training focused on successful project management. Here's more about the types of skills and training they require to excel. 
Project management skills and training
A project manager must have a combination of these and other skills and training:  
– Strong leadership skills
-Excellent communication skills
-Team motivation skills
-A solid understanding of project management principles
-Experience with different project methodologies
While some project managers are self-taught, many complete project management training programs.
Project management training can ensure they have the requisite skills and knowledge to succeed in this role. Training should typically cover a least the following project knowledge areas: 
 Project Integration Management

 Project Scope Management

 Project Time Management

 Project Cost Management

 Project Quality Management

 Project Human Resource Management

 Project Communications Management

 Project Risk Management

 Project Procurement Management

 Project Stakeholder Management
In addition, project management training can also provide an overview of project management software and tools. 
In addition, many project management training programs include an internship component, allowing students to gain real-world experience to succeed in this high-demand field. 
Where can project managers go for training?
There are a variety of places where project managers can get training. Many colleges and universities offer project management courses at the undergraduate and graduate levels. In addition, many professional organizations like the Project Management Institute (PMI) provide a list of authorized project management certification training partners. These programs typically include a combination of classroom instruction and hands-on experience.  
Finally, some online courses and resources can be used to learn project management principles. Ultimately, the best way for a project manager to get training is to find a program that meets their specific needs and goals. 
How much should your company pay a project manager?
As a top-paying profession, salaries range from $60,000 to $90,000 annually. The top-paying jobs are typically in the IT and engineering industries, where project managers can earn upwards of $100,000 annually. Salaries for project management roles can vary depending on the industry, but some niches consistently top the list regarding pay, including these.  
Niches Where Project Managers Are In High Demand
Construction project managers 
IT project managers 
Healthcare project managers
Engineering project manager
No matter your company's industry, you can expect project management professionals, especially those trained and certified, to command a high salary. It's also important to remember that as the demand for qualified project managers grows, so does the pay.   
Highest-paying project manager roles
Depending on your company's needs and budget, there is a range of project management roles to consider, from entry-level positions to top-level management roles. The top-paying project management jobs are at the top level of organizations, where project managers can earn six-figure salaries such as these.  
Director of Project Management 
An experienced project manager oversees a team of PMs and is responsible for meeting deadlines and budget targets. Salaries for this role can range from $120,000 to $200,000. 
Senior Project Manager
A senior PM who has extensive experience leading large projects with multiple teams. This role's salary typically falls in the $100,000-$150,000 range. 
Project Manager
A PM is responsible for planning, executing, and monitoring the progress on a project. This role's salary typically falls in the $80,000-$120,000 range. 
IT Project Manager
An IT project manager oversees information technology projects' planning, execution, and delivery. They work closely with teams of developers, testers, and business analysts to ensure that projects are completed on time and within budget. The average salary for an IT project manager is $116,000. 
Construction Project Manager
A construction project manager oversees the planning and execution of construction projects. They work with architects, engineers, and other construction professionals to ensure that projects are completed on schedule and within budget. The average salary for a construction project manager is $102,000. 
Product Development Manager
A product development manager oversees the development of new products from concept to completion. They work closely with teams of engineers, designers, and marketing professionals to ensure that products meet customer needs and are launched on time and within budget. The average salary for a product development manager is $100,000. 
Several well-paid project management roles are also available at lower levels. For example, junior project managers can earn between $50,000 and $70,000 annually.  
With businesses under more pressure than ever to deliver results, those with the skills and experience to lead successful projects will be in high demand – and top salaries should reflect that demand to attract top talent.  
For candidates, top-paying project management jobs will gain the attention of those candidates who are the most skilled and experienced.  
If you're looking to hire a project manager, PMWorld 360 Magazine is the place to be—our audience is your talent pool. Our new job board offers job packages to attract top talent.  
Employers and recruiting firms can register for an account and post jobs with us today. Our audience comprises business leaders, project management professionals, and other professionals. 
About PMWorld 360 Magazine
PMWorld 360 Magazine has been around since 2018. It's been voted the top project management ezine to follow each year since 2019. We've recently launched our new Job Board, and while it's relatively new, it's already becoming one of the best niche job boards online. It's the perfect place to post jobs for project managers, leaders, technology professionals, and other aligned roles. Here's why.
We offer a premium niche-focused job posting service, so your roles don't get buried in a sea of non-relevant postings.
Our website is easy to use, and job seekers can easily search for jobs by keyword, location, or category.
We recently launched and are quickly becoming one of the best places to post jobs online for specific niche roles.
We help employers and recruiting agencies to promote roles on social media.
We offer valuable resources that are directly related to our hiring niches.
We provide excellent customer service and are always happy to help you with your job postings.
Our audience is your directly aligned audience.
When you're looking to recruit top talent, remember to post on online boards that cater to your niche. With PMWorld 360 Magazine's job board, employers and recruiting firms can create an account on our job search engine and start posting jobs and attracting top talent today! You'll be sure to find the perfect candidate in no time.
Find out more about how to post jobs affordably with PMWorld 360 Magazine's project management job board, where our audience is your future talent.
Our Blog and Recruiting For Other Roles
Also, visit our job blog for more information on other key business roles and what you need to know when it comes to your recruiting efforts.