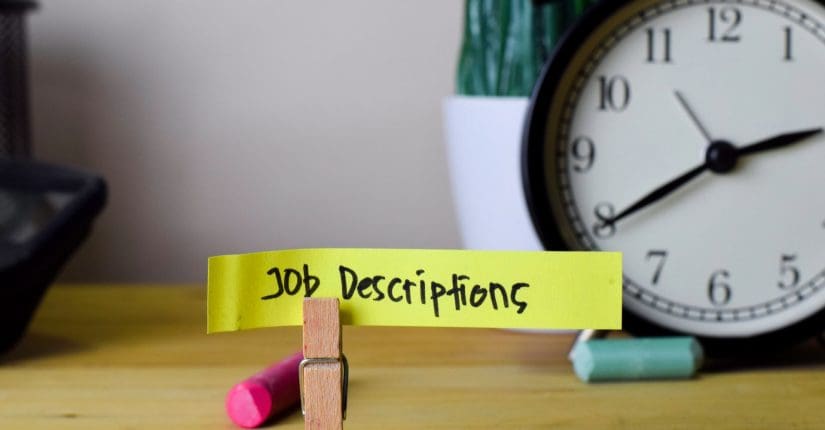 How to Write a Job Description?
Do you need to write a job description for a new position in your company? Are you unsure of where to start? If so, don't worry; we're here to help! Writing a clear, thorough, and focused job description to attract the perfect talent isn't always easy. Each description must be specific and unique to your role and not cookie-cutter. After all, you're looking to hire the best candidates, and competition is steep. This blog post will discuss the steps necessary to create an effective and accurate job description. Keep reading for more information!
What Is a Job Description?

A job description summarizes specific tasks, duties, and responsibilities that are to be performed by an employee as part of their job. Effective job descriptions can be used to evaluate prospective candidates. It should also include the qualifications that are required for the position.
Job descriptions can help managers determine which candidates are best suited for a given position and help employees understand what is expected of them in their roles. Additionally, job descriptions can be useful when evaluating employee performance or when an employee is ready to be promoted to a new role.
The Components of a Job Description
Here are five different core components that you need to include in the job posting, including:
Job Title
Job Summary
Duties and Responsibilities
Qualifications and Skills
Compensation and Benefits
Each component is important and should not be omitted when writing job descriptions. Let's take a closer look at each one.
Job Title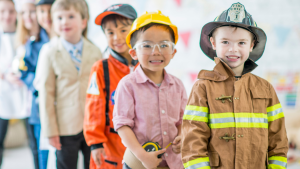 The job title is the first thing potential applicants will see, so it is important to make it clear and concise. The title should accurately reflect the position being offered, as well as the level of experience and qualifications required. Good job titles will help attract the right candidates and ensure only those truly qualified applicants for the position. Also, remember to include if the job is full-time, part-time, contract, temporary, remote, on-premise, or hybrid. With many job seekers looking for remote or hybrid work and the shift to a gig economy becoming a preference, this is important.
Job Summary
The job summary is a brief overview of the position. It highlights the most important aspects of the role. This is your chance to sell the job to potential applicants, so include information about what makes the position unique and exciting. The job summary should also give a general but straightforward overview of the duties and responsibilities associated with the role.
Duties and Responsibilities
The duties and responsibilities section is a more detailed list of the day-to-day tasks associated with the job. This section should be clear and specific, as it will help applicants understand exactly what will be expected of them if hired. Be sure to include any essential duties, as well as any additional responsibilities that may be required from time to time.
Qualifications and Skills
In this section, list all qualifications required for the position, including educational requirements, work experience, licenses, and certifications. For example, if you are looking for a registered nurse, you would list "Active RN license in state X." You may also want to list any desired skills or qualities that would be helpful for the successful candidate to possess. For example, "Strong organizational skills" or "Excellent customer service skills." Make sure to list them in order of importance.
Compensation and Benefits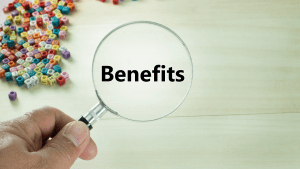 The final component is compensation and benefits. This is where you will list the salary or hourly rate for the position and any other benefits that may be offered. Be sure to list all available benefits, even if they are not mandatory (such as health insurance). Include a comprehensive list of benefits that will help to attract top talent to your company. Many employees are seeking companies that are socially responsible. With all of the competition to attract and retain top talent, describing your corporate culture and the best things about working at your company is key.
Each of these components plays an important role in a job description. Leaving out any of them could attract unqualified candidates or deter qualified ones from applying for a job post. Include all five components when writing a job description for your next open position! So, how do you write the perfect job description? Let's take a look.
How to Write a Job Description?
There are a few key elements to writing an effective job description.
Step 1: Determine The Best Job Title
The first step is to write a clear and concise job title. The job title should be reflective of the position, its responsibilities, and its level in the organization. For example, if you are writing a job description for a marketing position in management, the job title could be "Marketing Manager" or "Director of Marketing."
Step 2: Company Overview
The next step is to provide a brief overview of your company. This should include the company's mission statement and a few sentences about the company culture. For example, suppose you are writing a job description for a position at a start-up. In that case, you might want to include information about the company's culture of innovation and level of risk. If yours is a start-up, it's good to be clear that the company is new and the job seeker is getting in on the ground floor. It's also useful in this case to share the selling points about growing with a startup.
Step 3: Job Responsibilities
The third step is to list the job responsibilities. This is where you will get into the nitty-gritty of what the position entails. Be sure to include both daily responsibilities and long-term projects. For example, suppose you are writing a job description for a graphic designer. In that case, you might want to include responsibilities such as "Designing graphics for the website" and "Creating visual concepts for marketing campaigns."
Step 4: Job Qualifications
The fourth step is to list the qualifications for the position. This is where you will specify the skills and experience required for the job. For example, suppose you are writing a job description for a social media manager. In that case, you might want to include qualifications such as "Experience managing social media accounts," "nice to have skills," and "Strong writing and communication skills." List the must-have skills first and then any optional skills.
Step 5: Compensation and Benefits
The fifth and final step is to include information about the compensation and benefits of the position. This is typically included at the end of the job description. For example, if you are writing a job description for an entry-level position, you might want to include information about not only the company's benefits package but also the culture. Describe what other employees might say about working there.
By following these steps, you can write an effective job description that will help you attract qualified candidates for your open positions.
Include key points of the job descriptions in your job post advertising, which will make your hiring process easy. You can find many job description examples online, but make sure to make your job description stand out!
If you are in the market for project management or IT professionals, we have a comprehensive job board that can help you find the perfect candidate. Our job board is updated regularly with new positions from top companies worldwide.
So whether you are looking for your next great hire or want to stay up-to-date on the latest recruiting best practices, PMWorld 360 Magazine's job board is the place for you.
About PMWorld 360 Magazine
PMWorld 360 Magazine has been around since 2018. It's been voted the top project management ezine to follow each year since 2019. We've recently launched our new Job Board, and while it's relatively new, it's already becoming one of the best niche job boards online. It's the perfect place to post jobs for project managers, leaders, technology professionals, and other aligned roles. Here's why.
We offer a premium niche-focused job posting service, so your roles don't get buried in a sea of non-relevant postings.
Our website is easy to use, and job seekers can easily search for jobs by keyword, location, or category.
We recently launched and are quickly becoming one of the best places to post jobs online for specific niche roles.
We help employers and recruiting agencies to promote roles on social media.
We offer valuable resources that are directly related to our hiring niches.
We provide excellent customer service and are always happy to help you with your job postings.
Our audience is your directly aligned audience.
When you're looking to recruit top talent, remember to post on online boards that cater to your niche. With PMWorld 360 Magazine's job board, employers and recruiting firms can create an account on our job search engine and start posting jobs and attracting top talent today! You'll be sure to find the perfect candidate in no time.
Find out more about how to post jobs affordably with PMWorld 360 Magazine's project management job board, where our audience is your future talent.
Our Blog and Recruiting For Other Roles
Also, visit our job blog for more information on other key business roles and what you need to know when it comes to your recruiting efforts.