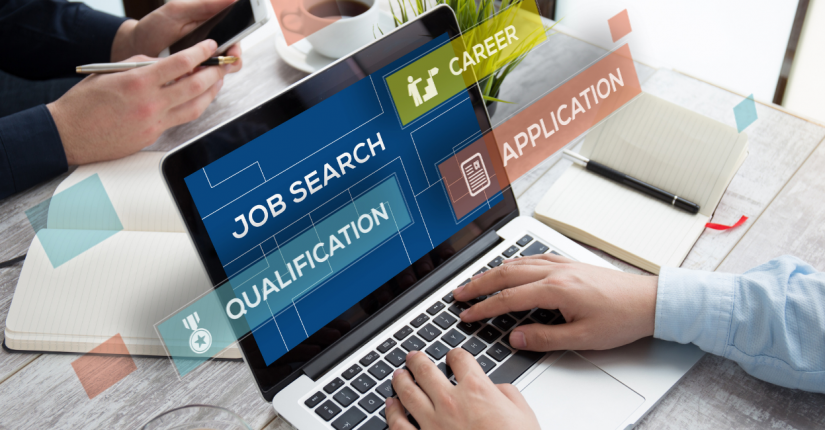 Top 10 places to find or post project management jobs
Are you a recruiter looking for top places to post or find project management jobs? Maybe you're a job seeker looking for a project management job or work in the project management field. You've come to the right place. We've scoured some of the best job sites for project manager job listings and assembled a list of the top places where you can find relevant jobs for a project manager in this rewarding field.
---
The Project Management Institute's Talent Gap report estimates that almost 88 million project manager jobs would need to be filled by 2027. If the demand were spread equally across the 10-year time frame, that would translate to almost nine million jobs being posted worldwide each year.
If you've just started your career in project management, or you're looking for a promotion within this field, it can be rewarding. But, along with the excitement of the new journey that you're embarking on, are some not-so-exciting challenges like the job hunt itself.
Odds are, your current schedule doesn't leave you much free time for job hunting. Your job search shouldn't consume your entire evening, especially when you're already juggling a full-time job and home life. To make things easier, we've developed this list of the top 10 best project management job search websites for you to bookmark.
If you're someone new to project management, before you look for jobs for project managers, it's a good idea to start by discussing what a project manager does.
Project manager job description
Project managers play the most prominent role in project planning, executing, monitoring, controlling, and closing projects. They are responsible for the oversight and management of project scope, project team, and resources. Their primary goal is to ensure that the projects selected are successful.
How much do project managers make?
PMI's ninth edition salary survey shows that the annual U.S. project manager makes a median salary of $108,200. A certified Project Management Professional (PMP) makes $111,000, with a salary ranging from $95,000 as a new project manager, up to and an average of $133,000 with over 20 years of experience.
Types of project manager jobs
When looking for jobs for project managers, it's important to know how much time you can realistically commit to a project and in what capacity. You'll need to know if you are looking to work for a company as a full-time employee or as a consultant. You'll also need to decide if you are looking for on-site project manager jobs or remote project manager jobs.
Remote jobs are sometimes referred to as telecommuting, virtual, remote, or work-from-home jobs. It's important to know that remote jobs may require you to be located in the same city, or require some travel to the office, or none of these. Read job descriptions carefully before applying for remote jobs so that you know the expectations.
Whether you're looking to fill or find a project role you'll need to narrow down your goals, you'll then need to find the top places to post project management jobs. Job seekers can then find the right career options in project management that can meet their goals.
If you are a recruiter looking for the best place to post a project management job or a job seeker looking for a project management job, our list of the top job sites to post or find jobs for project managers is a top resource. It's for in-office and remote project management recruiters or workers who want a quick way to bookmark project management job sites.
Our top 10 places to find project manager jobs
1. PMWorld 360 Magazine Job Board
Recently launched, PMWorld 360 Magazine's job board is focused on project and portfolio management and other aligned roles such as those in the IT field. We make it possible for businesses to post jobs in any of these areas and job seekers can find and apply for jobs directly through employer sites. As a top project management digital magazine, it simply made sense to help match project management job seekers and employers. Find out more.
2. Indeed
With offices around the world, Indeed has been an online job seekers' website since 2004, offering "free access to millions of jobs from thousands of company websites and job boards." They provide access to their career guide and allow job seekers to upload their resume so that companies looking to hire can search for job applicants like project managers.
3. LinkedIn
Recognized as a business networking portal, LinkedIn is potentially one of the largest and best places to find a role in project management. LinkedIn lists job postings by top employers around the world and allows users to conduct advanced job searches as well as set up daily or weekly job alerts. Project management job seekers can upload their resumes and update their profiles to indicate they are open to new opportunities. Their profile skills are matched with job postings to make it easy for employers to find them as jobs become available. I addition to sharing company page information, LinkedIn now also offers salary information relating to job postings. To take advantage of the many benefits of this job seekers' goldmine, it's important to read LinkedIn's tips on how to get the most of your job search. If you're looking for a job in project management, setting up a LinkedIn profile is a must.
4. Monster.com
As a global online employment solution, Monster.com has been around for 20 years connecting people and recruiters. In May 2019, Monster studios was launched to allow recruiters and job seekers to connect using recruiting technology like video job ads. Project Managers can upload their resumes so that companies can find them more easily. Monster also offers other career resources like candidate salary surveys and guides.
5. Project Management Institute
As the gold standard in project management, the Project Management Institute (PMI) has a premier job board as well as recruitment resources for those in the project management profession. Employers around the world looking for certified PMPs can post jobs. PMI members can apply for jobs directly through PMI's portal. Job seekers can upload their resumes, search for employers by name or industry, research salary information, upload their resumes, and track jobs they've applied for.
6. Workopolis
In 1999, Workopolis was founded to help primarily Canadians in their quest to find the right job. Now catering to jobs in every niche, Workopolis lists jobs in over 40 areas relating to project management including, estimating, analysis, scheduling, planning, infrastructure, project, program, and portfolio managers.
7. Ziprecruiter
Since 2010, ZipRecruiter has been on a mission to "help people find meaningful employment. Project managers can set up a free account and search job postings by job type, job titles, look at job trends, research companies, cities to work in, salaries, set up instant job notifications, and rate job opportunities.
8. FlexJobs
In 2007, FlexJobs was founded to help job seekers find remote jobs that would provide work-life-balance. All of the jobs on their website are vetted by their trained researchers who comb over hundreds of online job resources daily. Those jobs are further evaluated to ensure that they are legitimate before being added to the FlexJobs website.
9. Remote.co
Founded by the same CEO as Remote.co is focused on "providing expert insight, best practices, and valuable support for organizations exploring or already embracing a remote team as a significant portion of their workforce." Remote.co offers job seekers insight into many of the remote companies that are hiring, their job posts, remote worker profiles, and remote job listings. There are also useful blog posts that shed light on some of the key things you should know if you're considering a remote role.
10. Virtual Vocations
Based out of the United States, this 100% remote company is a family-owned and operated business, founded in 2007. Their goal is to help other people find remote jobs with other companies around the globe. Virtual Vocations help jobseekers find "scam-free telecommuting job leads safely, easily, and quickly." Every job posting is reviewed by at least three staff members to ensure that each job is by a reputable company in a wide range of industries. Job seekers can sign up for free or subscribe to one of the three subscription plans offering premium access, including resources.
While we've listed our top places to post project management jobs, there are other websites popping up each year like Jobspresso, Jooble, PMJobs.ca, Simplyhired, and more that aim to help project managers around the world find their dream job.
About PMWorld 360 Magazine
PMWorld 360 Magazine has been around since 2018. It's been voted the top project management ezine to follow each year since 2019. We've recently launched our new Job Board, and while it's relatively new, it's already becoming one of the best niche job boards online. It's the perfect place to post jobs for project managers, leaders, technology professionals, and other aligned roles. Here's why.
We offer a premium niche-focused job posting service, so your roles don't get buried in a sea of non-relevant postings.
Our website is easy to use, and job seekers can easily search for jobs by keyword, location, or category.
We recently launched and are quickly becoming one of the best places to post jobs online for specific niche roles.
We help employers and recruiting agencies to promote roles on social media.
We offer valuable resources that are directly related to our hiring niches.
We provide excellent customer service and are always happy to help you with your job postings.
Our audience is your directly aligned audience.
When you're looking to recruit top talent, remember to post on online boards that cater to your niche. With PMWorld 360 Magazine's job board employers and recruiting firms can create an account on our job search engine and start posting jobs and attracting top talent today! You'll be sure to find the perfect candidate in no time.
Find out more about how to post jobs affordably with PMWorld 360 Magazine's project management job board, where our audience is your future talent.